3BB Voice Service
3BB provides value add service (VAS) for voice service. Customer can enjoy surfing internet as the same time as making conversion on the telephone. The service is convenient and cost efficient. Special rate for 3BB customer only 1 baht per call with 49 baht monthly service fee.
Tariff for 3BB customer (for residential only)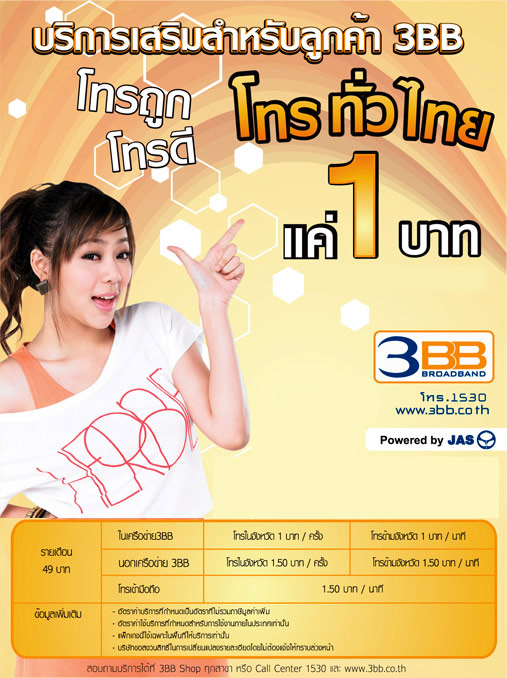 For more information, please contact 3BB SHOP or Call center 1530 or www.3bb.co.th
Term and Condition
The service rate is VAT excluded and domestic call only.
The service only served for the customer within 3BB service available area and 1 line per customer.
The company reserves the right to change the details without prior notice.