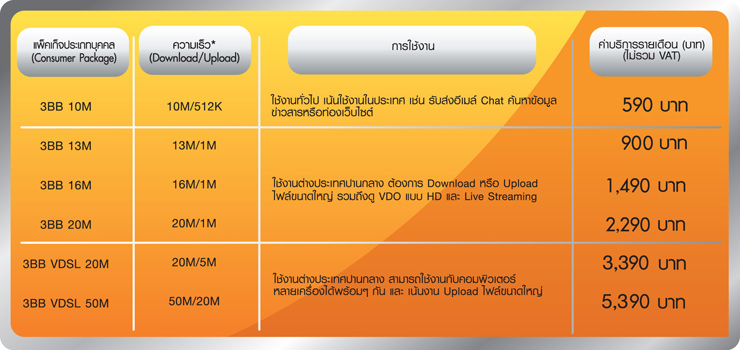 Service and promotion conditions
Subscribers pay a monthly application date.
If permission to borrow to pay for insurance, equipment, Router 1 Port 100 Baht.
ADSL Router 1 Port WIFI ÿ650 THB or ADSL Router 4 Port WIFI ÿ999 THB ÿ(Price Include VAT )
The company reserves the right in case the connecting speed is lower than advertised due to networkÿlimitation factors.
The company reserves the right to grant service, considering network and technical limitations.